Described by Steve Lamacq as 'one of British music's most important bands' we have had the privilege of working with The Specials for over a decade.
We first worked with Terry Hall on a shoot for the Fred Perry 50th anniversary book, in 2002. Subsequently, Terry joined us for DJ sets at The 100 Club. Then a Fred Perry product collaboration - where we released the iconic black v‑neck he wore on the cover of The Face Magazine.
In 2009 - we had the great honour of Terry asking us to work on the launch work for the reformation of the band for their 30th anniversary. The band returned to great acclaim and played an intimate SubcultureLive show with us at at The 100 Club to 350 people. The following night they played the main stage at Glastonbury to over 100,000 people.
"de facto - a multi-disciplinary tour de force"

Terry Hall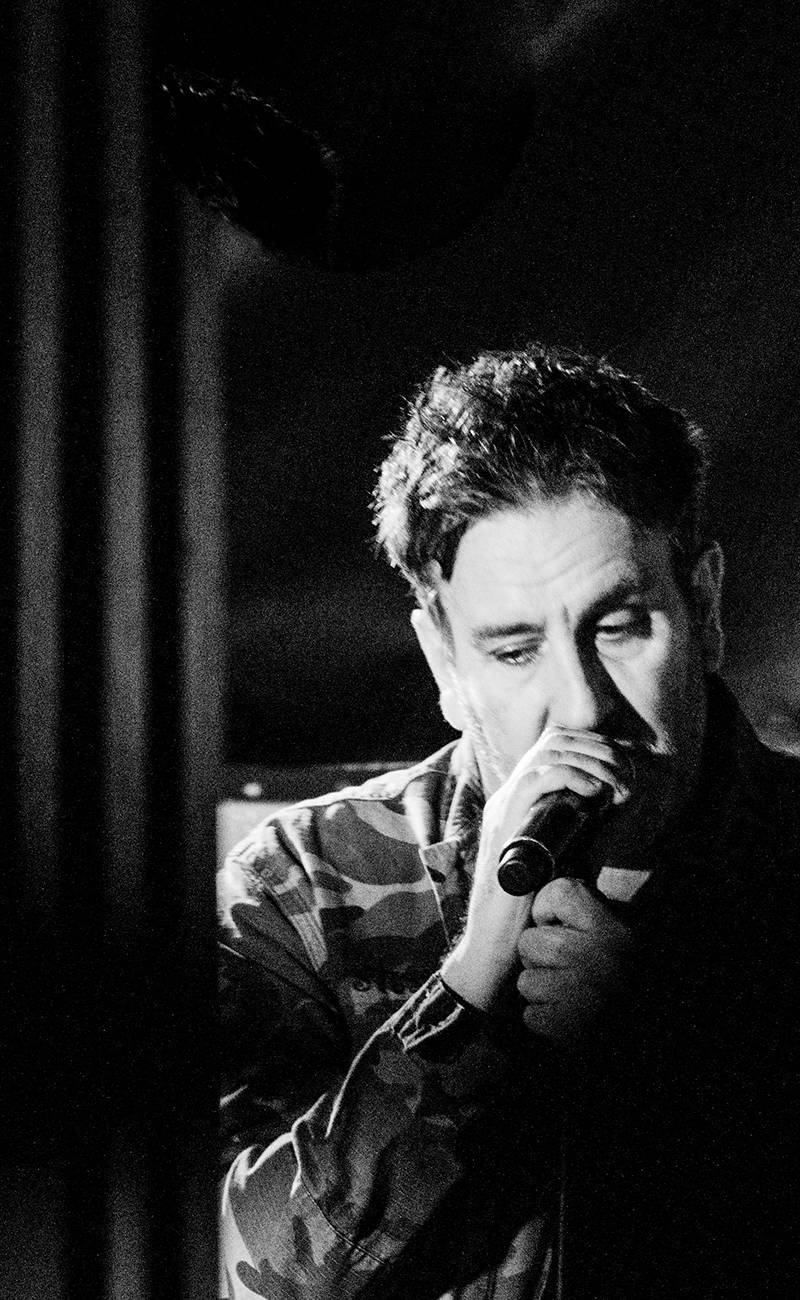 Completing all the branding, web site and art direction for the band across the next seven years. And a further highly successful fashion product collaboration with Fred Perry.
We then produced the groundbreaking Facebook live‑stream from The Troxy in 2016 with SubcultureLive. The first full gig to be streamed live in the world. Garnering 3.4 million total views.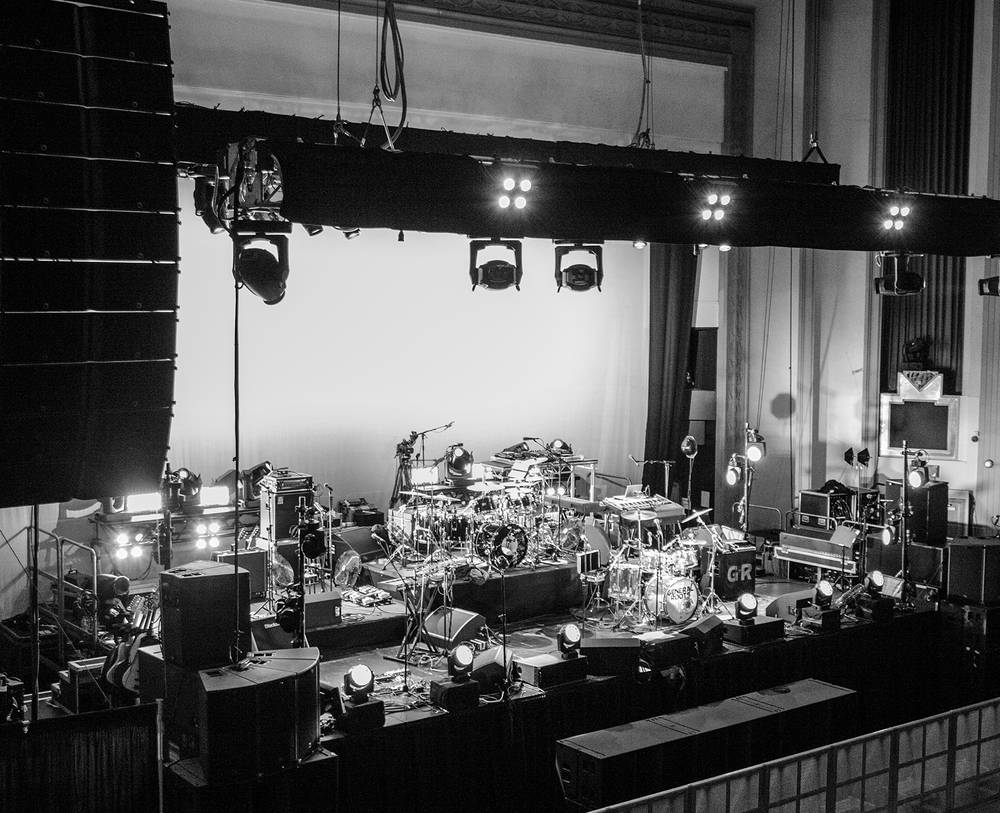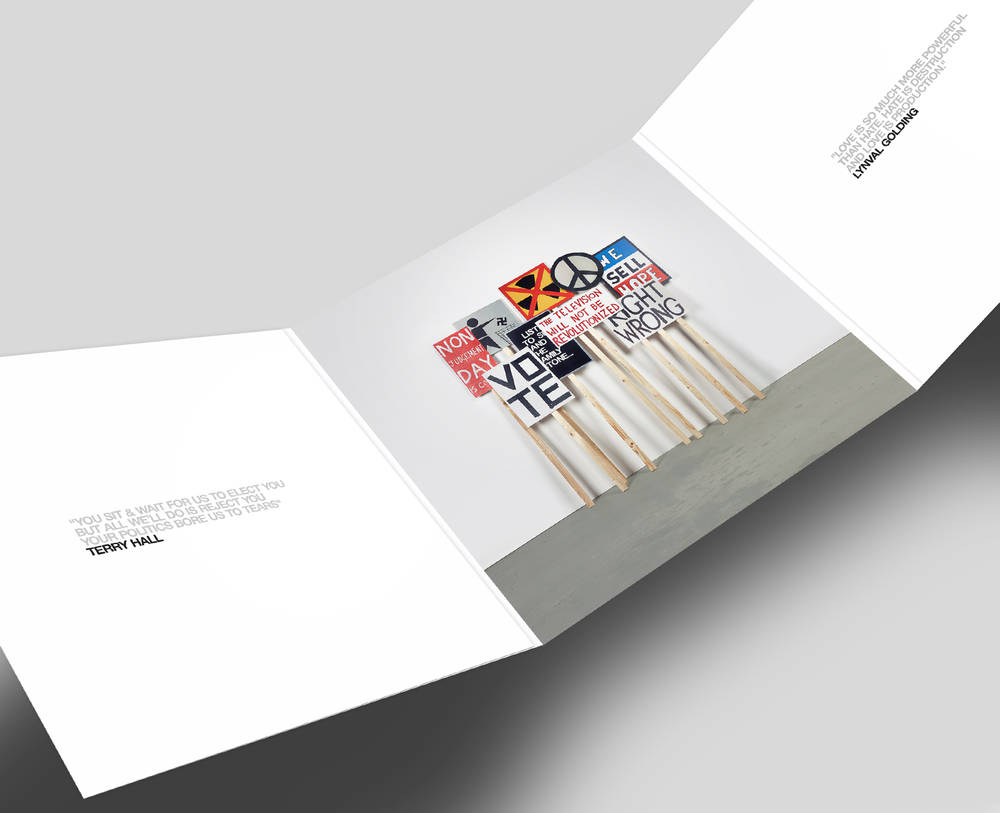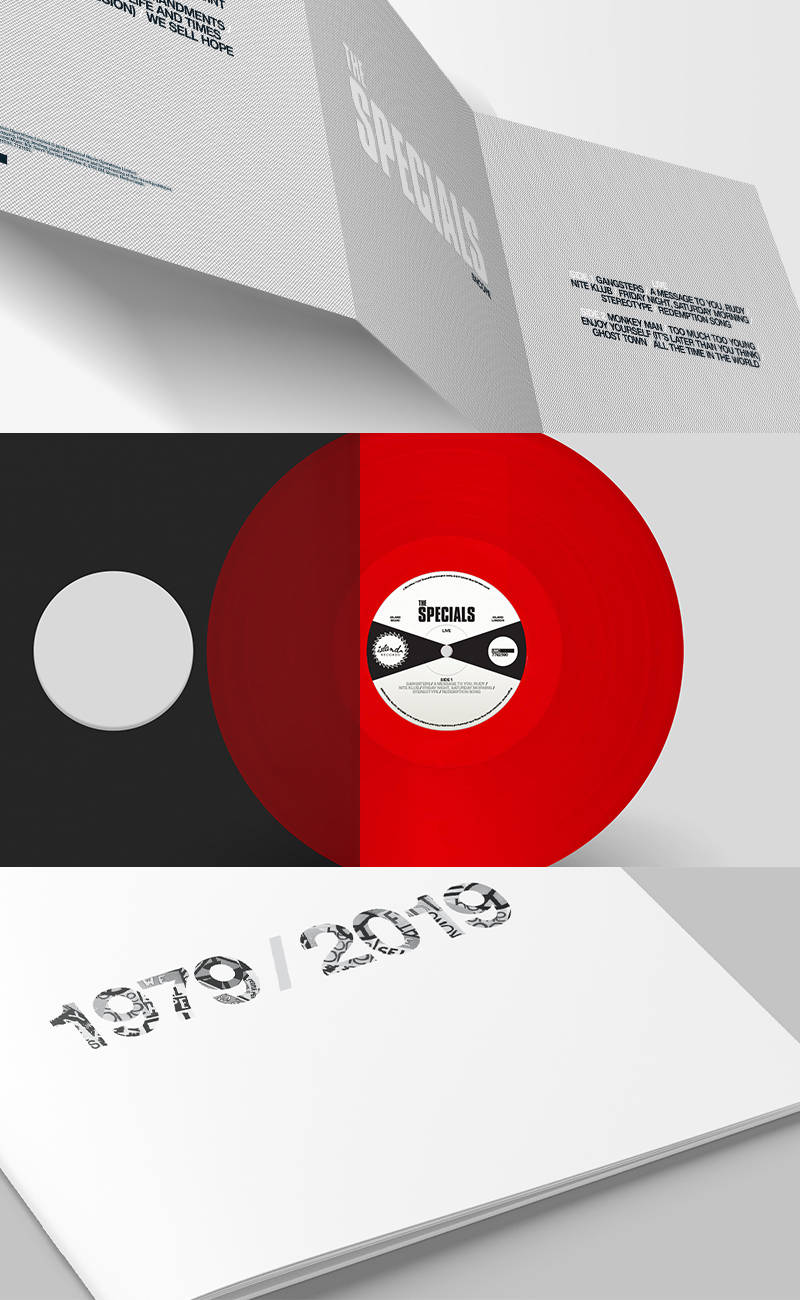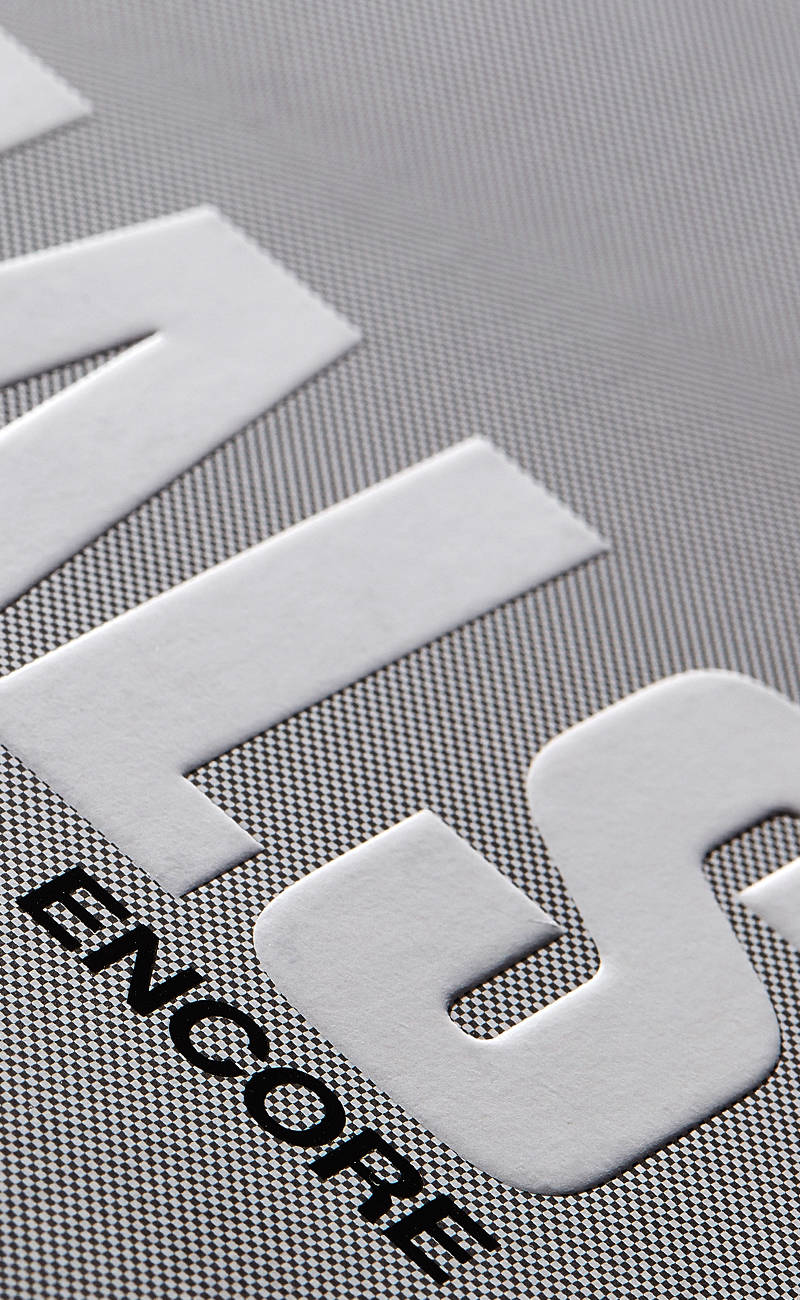 Fast forward to 2019, we again had the major honour to be asked to art direct and design their first new album in 38 years, 'Encore'.
Known for their black and white aesthetic - the band felt the starting point was that everything wasn't so 'black and white' anymore in life, and politics. It was more grey.
We translated that to a cover made up of a micro-chequerboard pattern. So, it appears grey in the record racks. When you pick up the album, you see the fine pattern, spot varnish and emboss details. Visually expressing the bands rich heritage, but also the multi layered detail and move forward musically with the new album 'Encore'.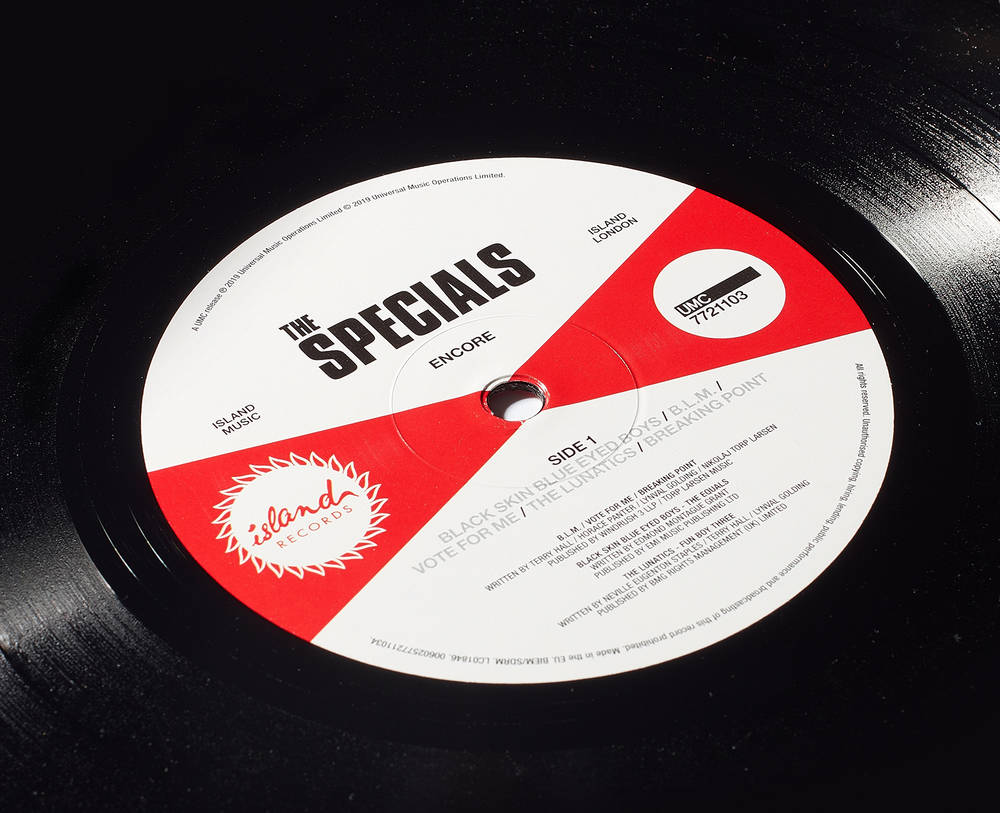 The album achieved #1 on the UK Album Chart
The limited edition LP sold out in one day
Universal music commissioned us to design two further LP special editions
Redesigned the website for mobile first delivery
360 campaign saw us art direct the Tour Ad campaign
The tour achieved 98% sell out within weeks (circa 100k tickets)
Responsive and built on our Fabula™ system - we created the Specials website to enable fast moving content updates and provide a hub for all social content.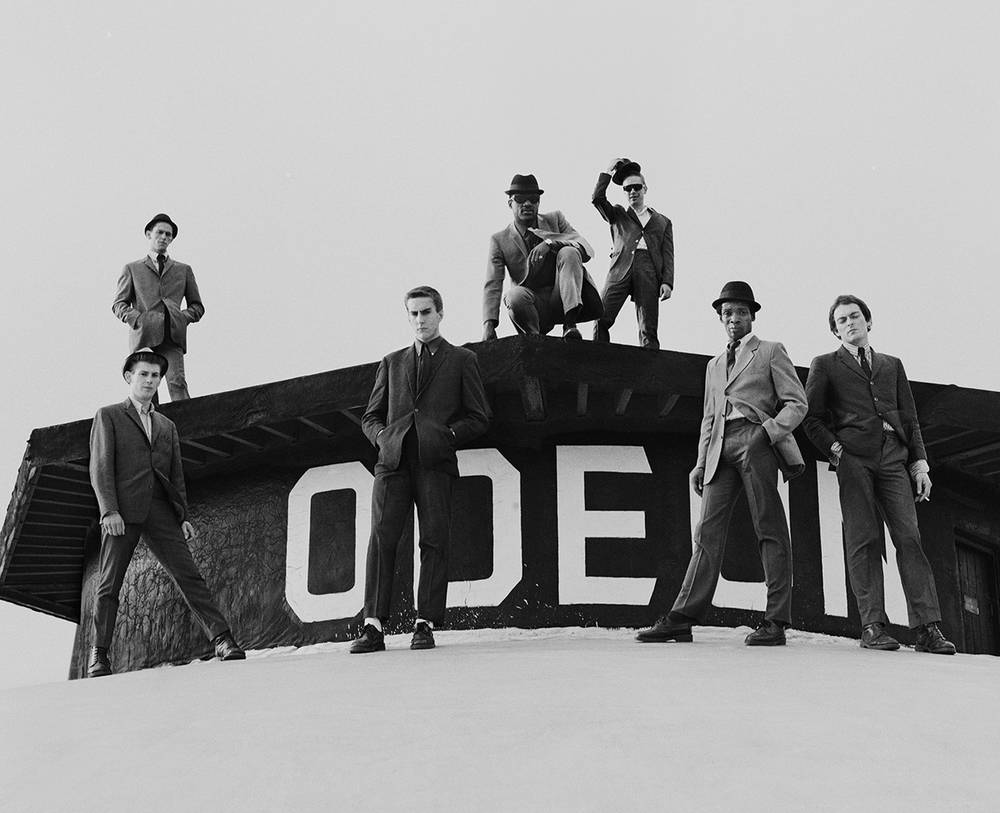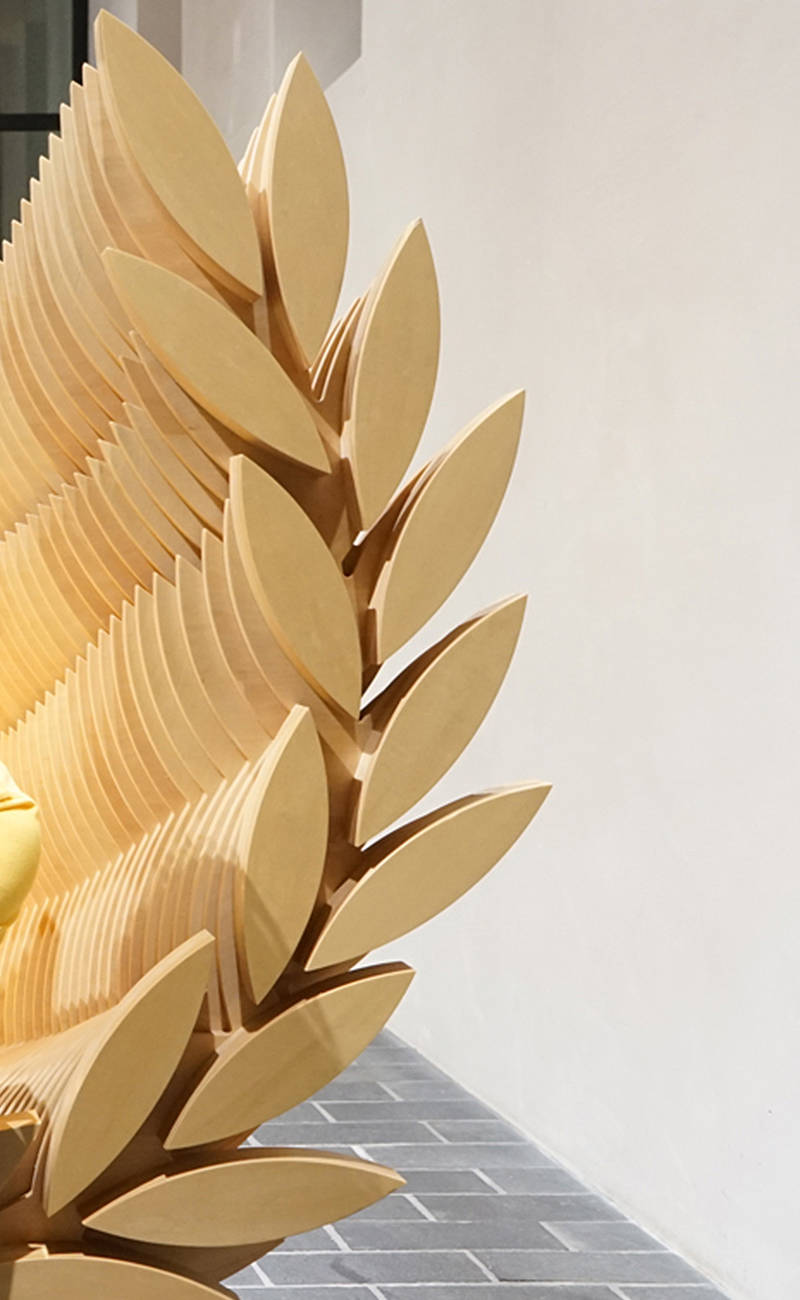 In partnership
with Fred Perry
Subculture.
We put The Specials album launch on at the legendary 100 Club
The live debut to world press and fans
Collaborated with BBC 6 Music to audio broadcast the gig live
Filmed and recorded the show for Fred Perry
The Gig had an immense response on all levels