 "2005 saw the launch of the first Subculture platform, and de facto continue to innovate and support our unique importance to British music genres".
John Flynn - Chairman
Fred Perry
Fred Perry Subculture
was born in 2005.
The project now sits at the centre of all global brand communications. Inspiring brand stories. Heritage with contemporary relevance, music and style - dovetailed.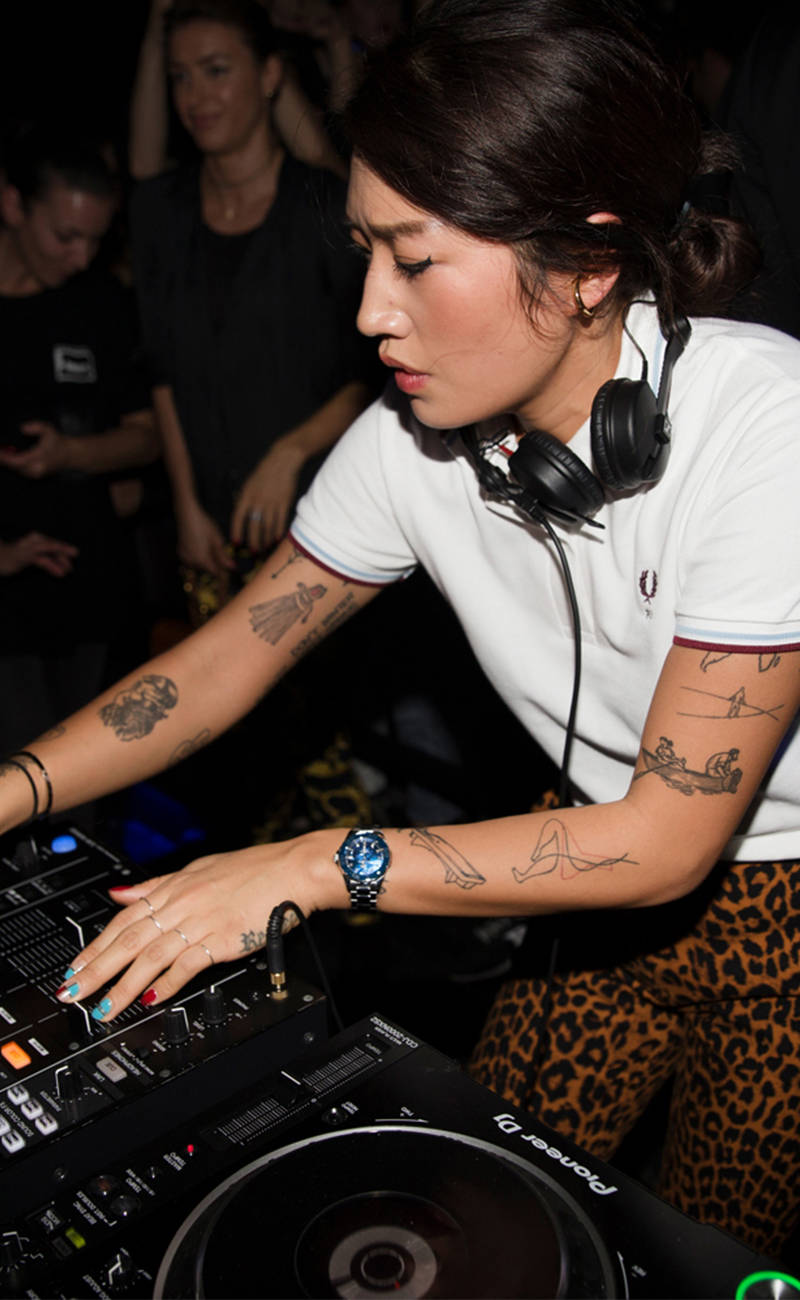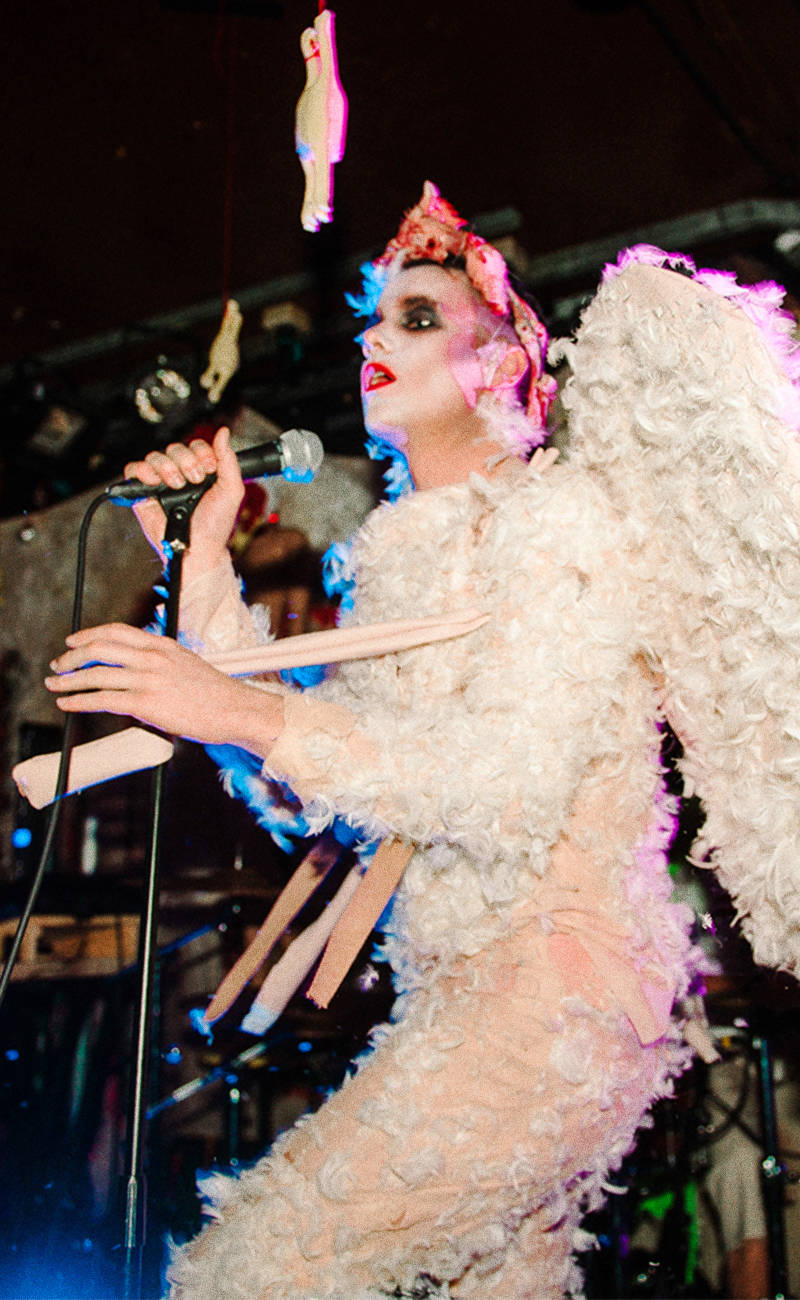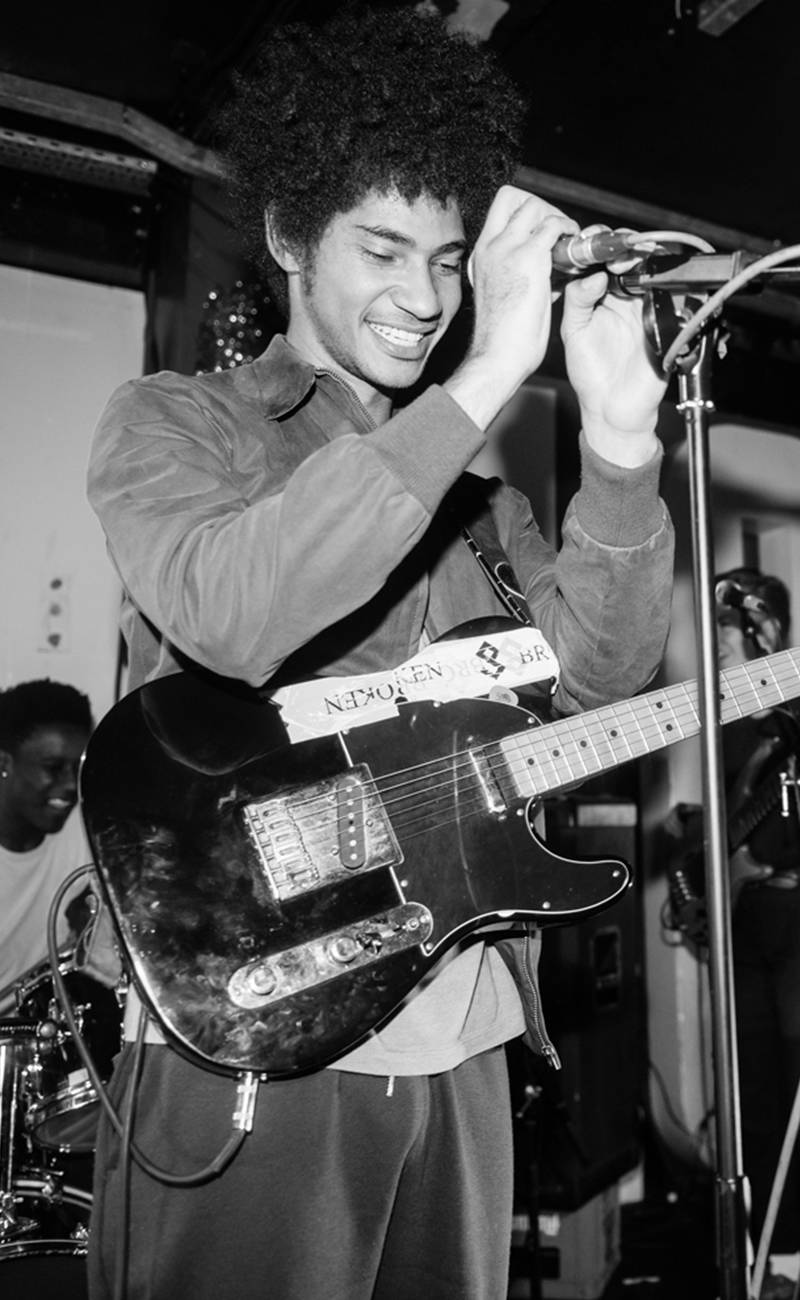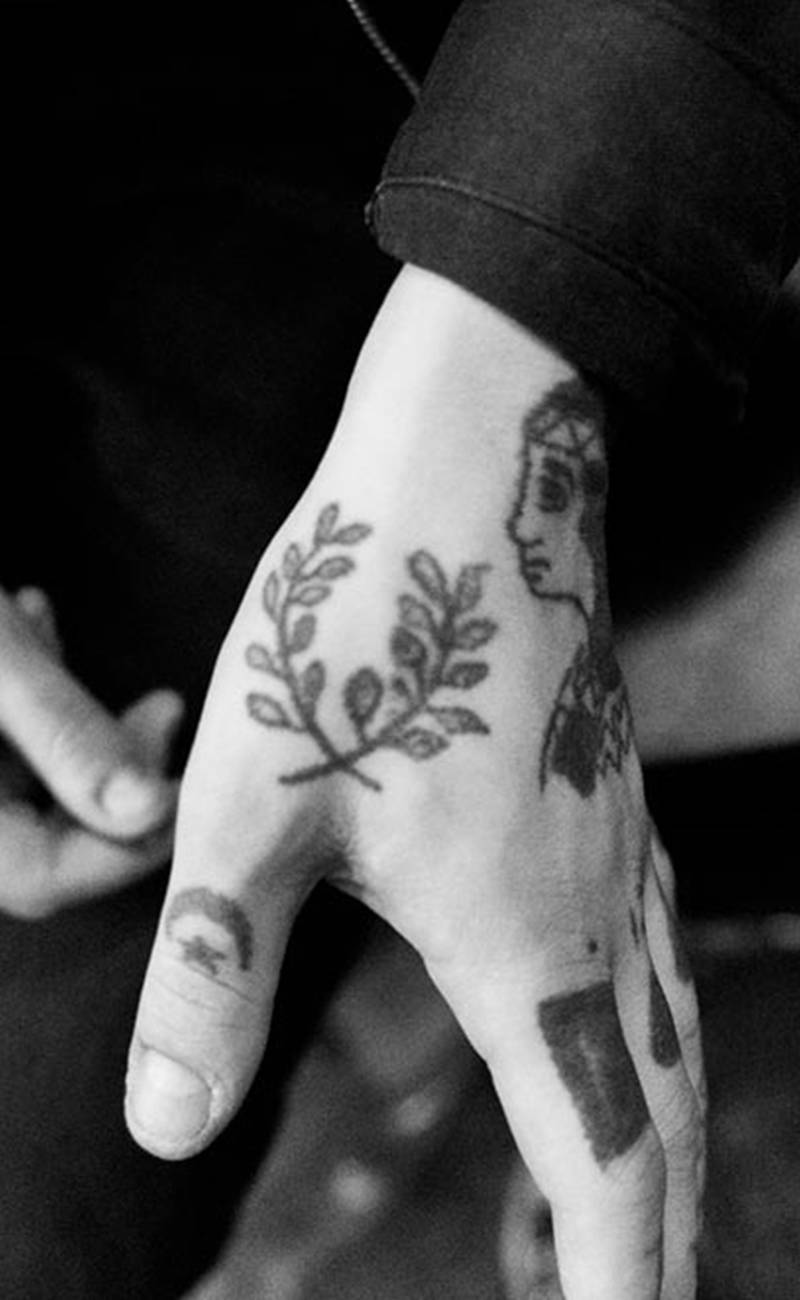 The Journey.
We introduced Fred Perry to legendary 100 Club in 2005, with Paul Weller's first gig at the venue for 30 years.
Working hand in hand, we have curated and produced seminal shows with Amy Winehouse, The Specials, Shame, PiL, Goat Girl, King Krule, Mark Ronson, The Fall, Clean Bandit, Black Midi, Shame, Peggy Gou and many more.
Each gig deliberately draws a new music and style audience to the brand. Dovetails into the online and e‑commerce experiences and adds another sedimentary layer of credibility to the brand's unique relationship with music and subcultures.
It also brings together a global audience of music fans. The gigs have been filmed and live‑streamed to millions. We push the boundaries of technology, including the first‑ever live stream of an entire concert on Facebook Live, 2016 (audience reach with VOD's 3.4 million). The first brand to work alongside BBC 6 Music to deliver a live audio stream of The Specials, in 2019.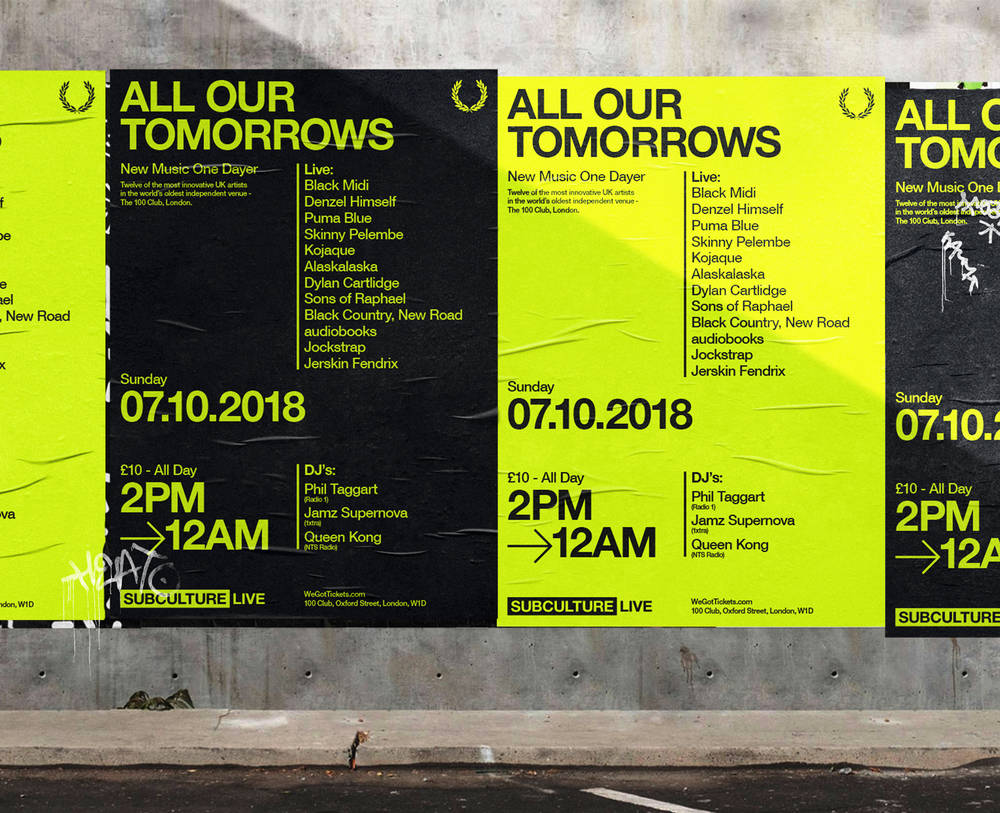 Building a loyal and global fan base. Connecting with the creatively diverse and non‑conformist persona of the brand.
In youth we trust. We have helped thousands of young, diverse creative artists get their first break in the music industry. Via the Playlist project, we developed for Fred Perry, and the All Our Tomorrows festival we created in London - to celebrate the very best of creative British youth.
Ultimately, we have brought people together and given them the platform to inform and influence. Create and collaborate.
Quite a remarkable journey. With a client with the foresight and vision to create a global tribe of like-minded individuals.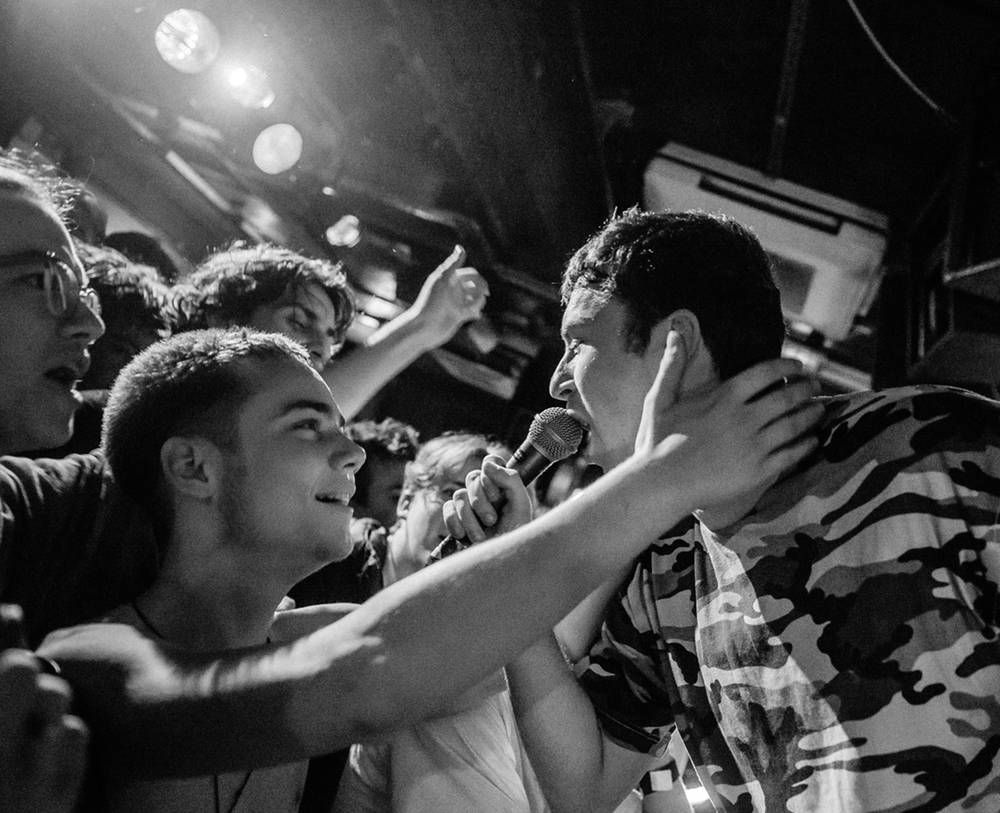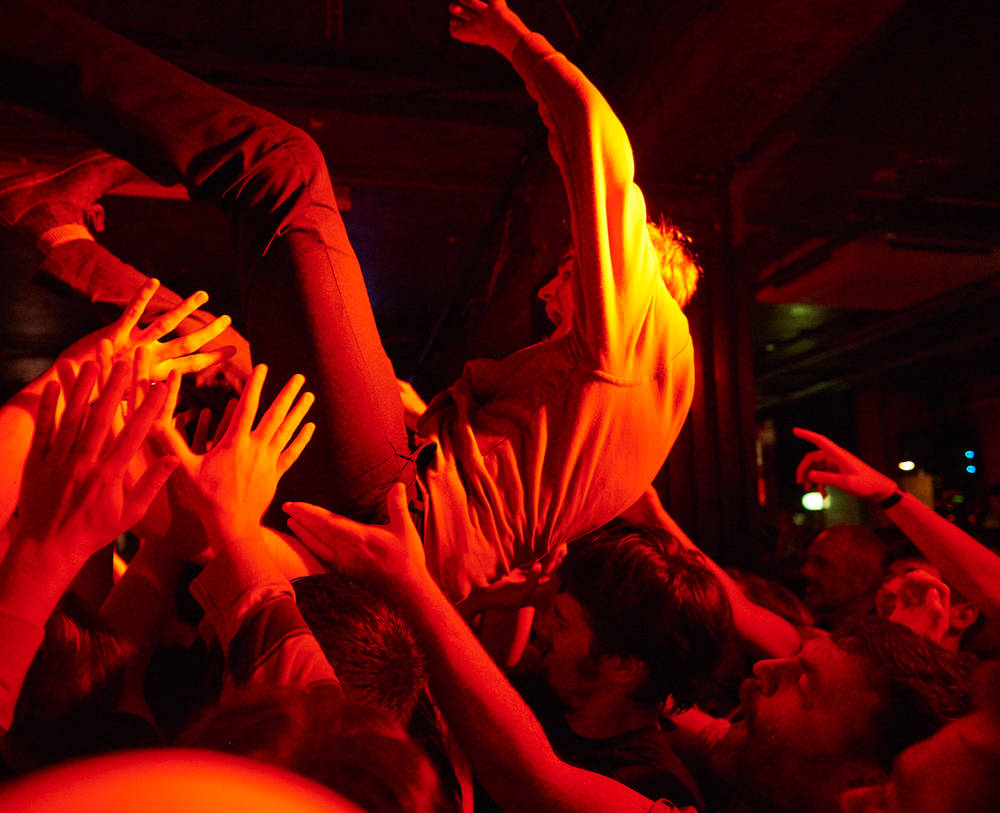 2019
Subculture
Projects:
User-generated playlists - fans of the brand are now part of the story
Live streamed gigs from The 100 Club
All Our Tomorrows Festival extended to a weekender format
Short films on subjects that are key to creative British youth